After more than six months' worth of development, and after three years of an amazing beta, we are extremely proud and thrilled to announce that the new and completely overhauled version of CFdating.com has launched. With a brand new mobile-friendly design, and an overflowing list of new features and functionality, we have further cemented CFdating.com as the number one childfree dating site on the planet.
New Features, Filters, and Matches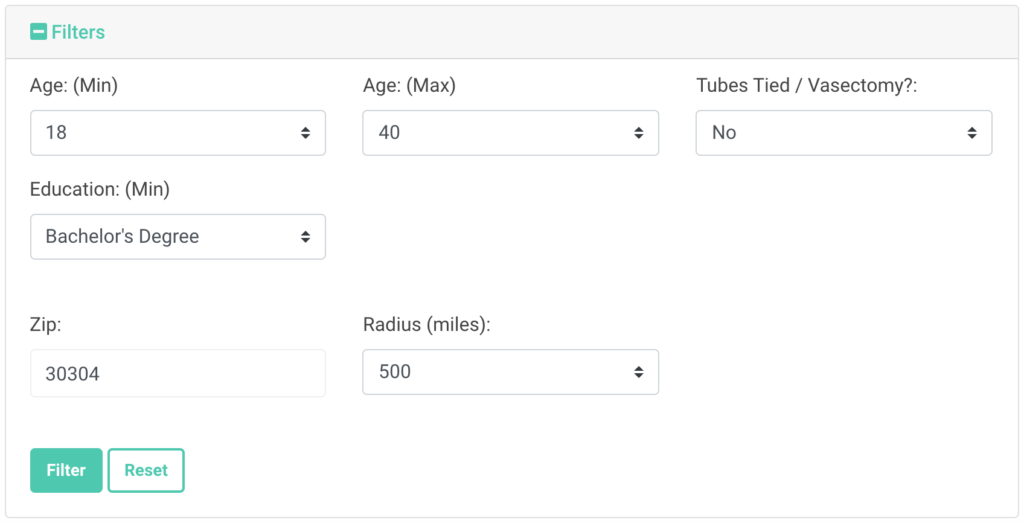 Through three-plus years of our beta, we collected a phenomenal array of feedback regarding our match filters: which ones our members wanted, and which ones we should avoid. Distance and geo-located match filters were the most desired, with age ranges and education coming in with high demand as well. Oh, and how about a filter which allows you to search for matches who have or are considering getting a vasectomy? Done!
Of course, we're always interested to hear our members' feedback, so if we need additional filters or tweaks to the existing set be sure to drop us a line via our feature suggestion topic on our general contact form. We do already have a couple more in the works, but at the moment those are top secret – stay tuned though!
In addition to our new match filters, our childfree members can now also create a favorites list, view who checked out their profile, and even see who's favorited them – all with a click of a mouse or tap of a finger. Even better, we had a huge number of members who wanted something comparable to LinkedIn's "private mode"; so, like our match filters feedback, we listened, and your very own childfree "Stealth Mode" – which can be enabled or disabled via your settings page, and allows you to view other profiles anonymously – is live in the new website as well.
Our Launch Broke Reddit's /r/ChildFree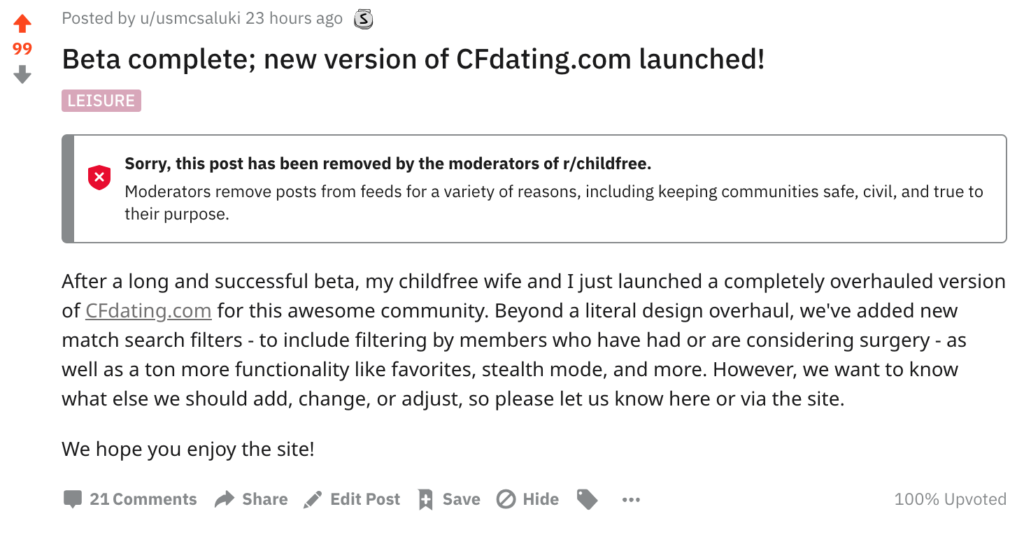 If you happened to be browsing the ChildFree sub-Reddit last night, then you surely saw our launch announcement thread tear through their listings in a matter of minutes after submission. With 100% upvotes, and an overwhelmingly positive and excited list of comments, traffic to CFdating went bonkers, and we have the new members to prove it. Why the moderators decided to remove the post is beyond me, but the validation was swift and it was real: no other childfree dating site comes close to CFdating.com, and we've got the upvotes to prove it.
Create a Profile for Free Today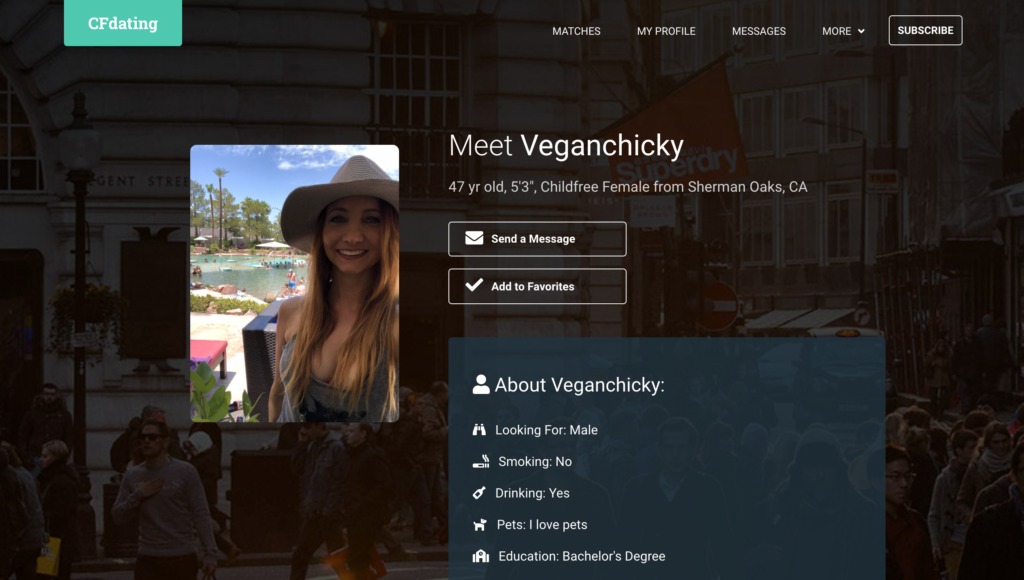 So what are you waiting for? Click or tap here to create a profile for free today, and you'll be browsing tens of thousands of other childfree singles in your area within minutes. Stay tuned to our childfree dating blog, Twitter, Facebook, and our Instagram for more news, and enjoy the new version of CFdating!